Doctors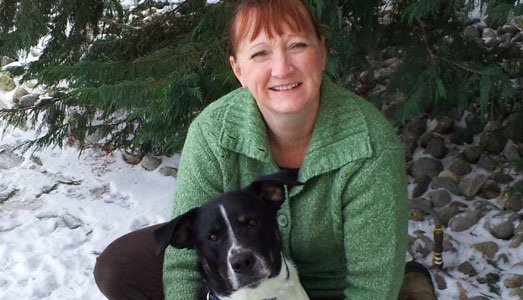 Kelly Malinas DVM
Dr. Kelly Malinas (formerly Kelly MacLellan) is a native of Truro, Nova Scotia, Canada. Dr. Malinas received her DVM from the Atlantic Veterinary College in PEI. She then continued her education at McGill University, UC Davis and WCVM veterinary schools where she completed two Masters degrees and became a Diplomate of the American College of Veterinary Surgeons, for large animals.
Dr. Malinas has spent many years living, working, and teaching at various schools around the world. She and her family happily call Reno home, and share their home with a a shelter mutt named BamBam, a pit bull rescue named Kalinda, a 2 year old cat named Katniss, and a 24 year old cat named Mauritius, and an assortment of rescue puppies from time to time. In her spare time she enjoys riding cutting horses, skiing, biking, and exploring the lake with her dogs.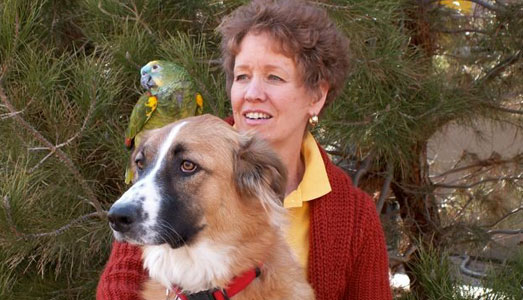 Dawn Hess DVM
I was born and raised in Michigan, completed my B.S. in Zoology at Michigan State University, then moved to Colorado where I attended and graduated Colorado State University with my D.V.M. in 1987.
I have been practicing small animal, small mammal and avian medicine and surgery since 1987.
I have practiced in California (where I met and married my husband during my first job out of school), Connecticut, Indiana and Reno. To stay current on medicine and surgery in all the species I work on, I attend continuing education courses yearly. In addition to general small animal, avian, and exotic species practice, my other areas of special interest are behavior, Bicom (an alternative medicine diagnostic and treatment modality), nutrition, and internal medicine.
My husband and I are owned by 4 dogs, 1 cat and 2 parrots. Sometimes I think my African Grey is smarter than I am! We have been in the Reno area since 2005 and we love it here!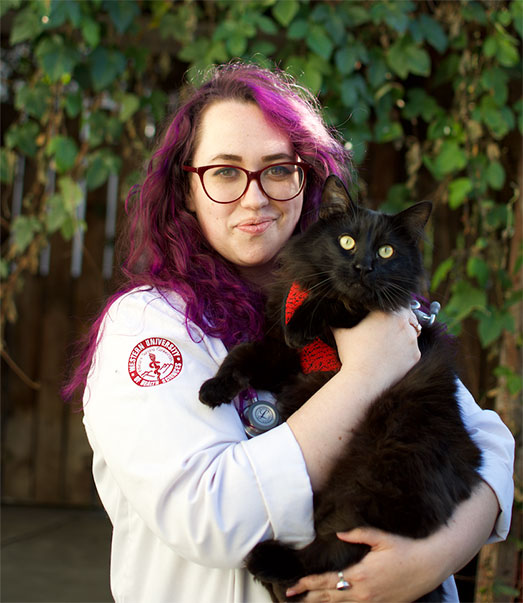 Elizabeth Winn DVM
Dr. Elizabeth Winn was born and raised in the Reno-Sparks area and obtained two Bachelor's of Science degrees in Veterinary Studies and Biology at the University of Nevada Reno. She worked as a technician in training at a local animal hospital before moving to attend veterinary school.
Dr. Winn graduated from Western University of Health Sciences College of Veterinary Medicine is Southern California during which time she also was inducted into Phi Zeta, the National Honors Society of Veterinary Medicine.
When she's not busy with her patients and clients, Dr. Winn enjoys spending time with her fiance Eli and their three kitties Lucifer, Mazikeen, and Mushu.